University of Michigan student leaders that conduct K-12 educational outreach received the opportunity to connect and learn from one another at the Project Inspire Student Organization Networking Event on September 18.
Hosted by the Center for Educational Outreach (CEO), the event served as a way for student leaders to meet and share their stories about working with young people in diverse settings.
Along with participating in group activities that allowed students to see the common experiences they've shared regarding K-12 outreach, attendees learned about how they could receive training and support from campus units like CEO and the Edward Ginsberg Center.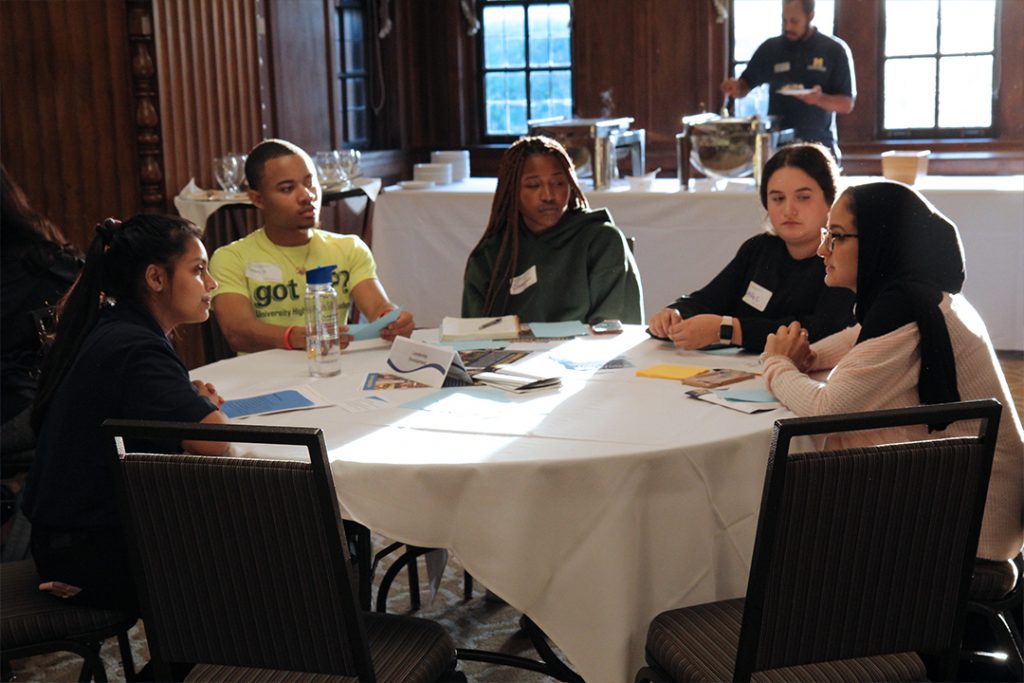 Through Project Inspire, CEO supports student organizations that seek to offer educational experiences for K-12 youth. The center offers training, an outreach toolkit, program consulting, and funding support.
"We know that students from underrepresented backgrounds and identities face a myriad of obstacles in their K-12 educational journey," Keiran Miller, the CEO Project Inspire Graduate Intern, said as he discussed why this work is important. "U-M Student organizations are positioned to provide real-world experience to students who are not much younger than themselves as a way to inspire them to achieve more than they ever thought possible."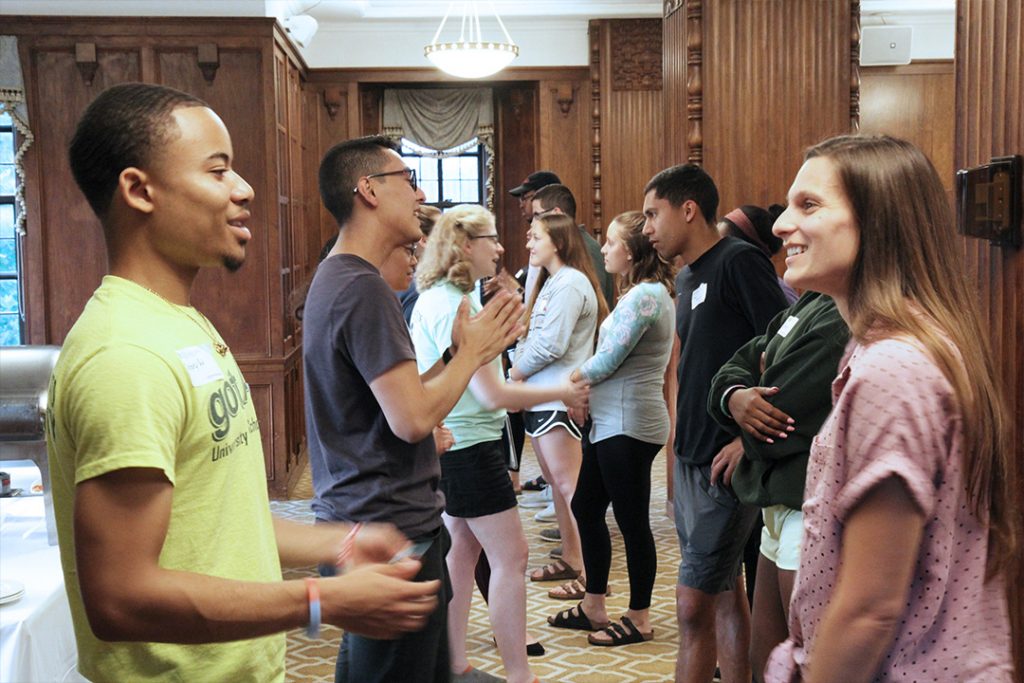 Tania Zaragoza, the outreach and recruitment chair for Latinx student group La Casa, said she attended the Project Inspire networking event because she wants to improve her organization's outreach programming.
One of the outreach events that La Casa organizes is Latinx Wolverine Day, which gives Latinx admitted students the chance to visit U-M and learn about campus resources as well as how to respond to challenges they may face as Latinx students.
As a first-generation college student who could not always find answers to her questions about college at home, Zaragoza can attest to the ways in which K-12 outreach benefits students.
"When I participated in Latinx Wolverine Day, that made me feel inspired, prepared and that this was a place for me because I was informed about all the resources and opportunities and support that I was going to receive here as a Latinx student," the sophomore said. "I feel like it's important to give back and continue on so Latinx students have access to these opportunities, are well-informed about them, and actually take advantage of them."
For more information about Project Inspire, visit https://ceo.umich.edu/projectinspire/