By Matthew Bozzo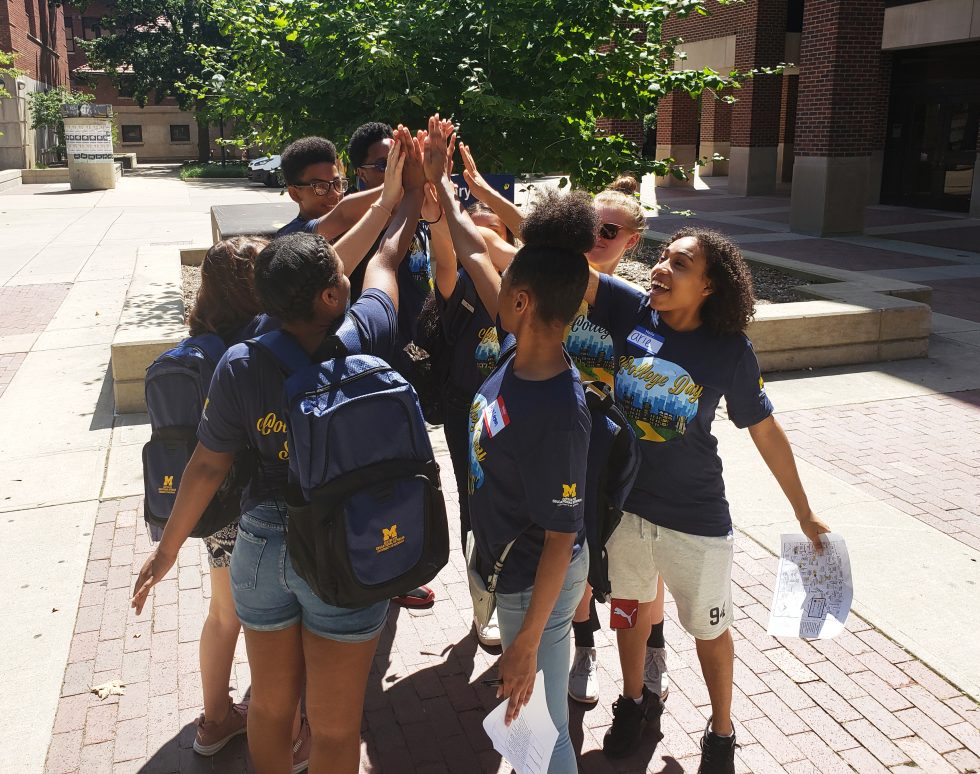 This summer, 31 students from six high schools in Detroit, Southfield, and Ypsilanti, spent four days at the newly renovated University of Michigan Detroit Center to participate in College Day. 
College Day, a University of Michigan, Center for Educational Outreach's (CEO) college readiness summer program, is a free, pre-college program designed to cultivate futures and inspire young minds by demystifying the college-going process and help students develop a strong foundation for college success.
"College Day is about providing students an intentional and nurturing space to be informed with tools and resources to be successful in college," says Dyrel Johnson, College Day Program Manager. "We want students to be more confident throughout the college application process." 
Based on data from the program, 97% of students confirmed they felt more confident about how to use their resources to apply for college.
During the first day of the program, Catalina Concha-Ormsby, Associate Director of CEO, welcomed students and introduced them to the ways college can change the trajectory of their lives. Students then participated in interactive workshops that focused on expressing their voices in college application essays, exploring career opportunities, and engaging in college role-playing.
By the end of the second day, students learned about the college preparation process through a unique escape room activity where students set out to find a high school senior's lost college application and financial aid materials. This immersive exercise allowed students to embark on a journey to understand the college application process. Participants also learned about the power of student activism, how to build a community at college and the significance of time management for their academic careers. 
Throughout the third day of the program, students engaged in an honest and encouraging panel discussion with current undergraduate and graduate students from Eastern Michigan University, Wayne State University, Oakland University and the University of Michigan. Questions ranged from accessing campus resources to navigating college campuses as a person of color.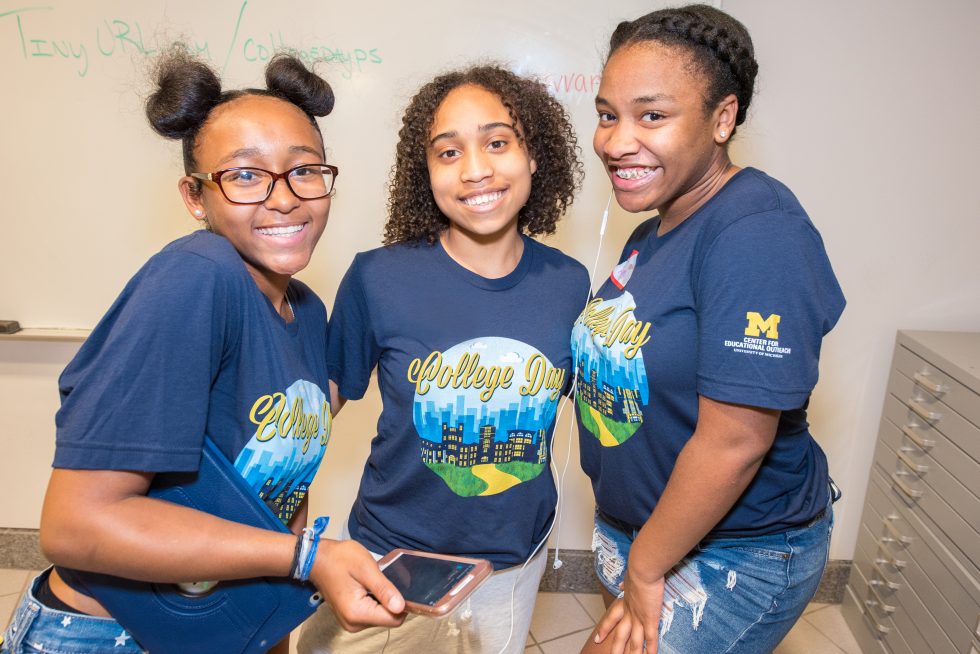 Students also participated in a hands-on financial aid workshop, including how to create a college budget, and how to analyze different factors when determining which colleges to apply to during their senior year of high school. 
On the final day of the program, students traveled to the University of Michigan in Ann Arbor to visit the campus and experience a day in the life of a college student. 
Dr. Kim Lijana, Director of CEO, addressed students on the final day of the program. She emphasized the investment students are making and encouraged them to continue investing in themselves as they prepare for their future college educations. 
From exploring campus facilities to conversing with university professors and staff, College Day participants were encouraged to envision themselves succeeding as future college students. College Day provided students with the tools to be proactive in their college preparation and utilize the resources available for them, opening doors and thinking about college in a way they may not have previously.