By Safiya Merchant
From navigating the college admissions process to perfecting their personal essays, Michigan Application Day gave high school students from across the state the tools to forge their path to higher education.
Hosted by the Michigan College Advising Corps (MCAC) over three days, Michigan Application Day brought around 140 students from partner high schools to U-M's Ann Arbor campus. MCAC is a program within the U-M Center for Educational Outreach and is composed of recent U-M graduates who work full-time as college advisors in 14 under-served high schools throughout Michigan.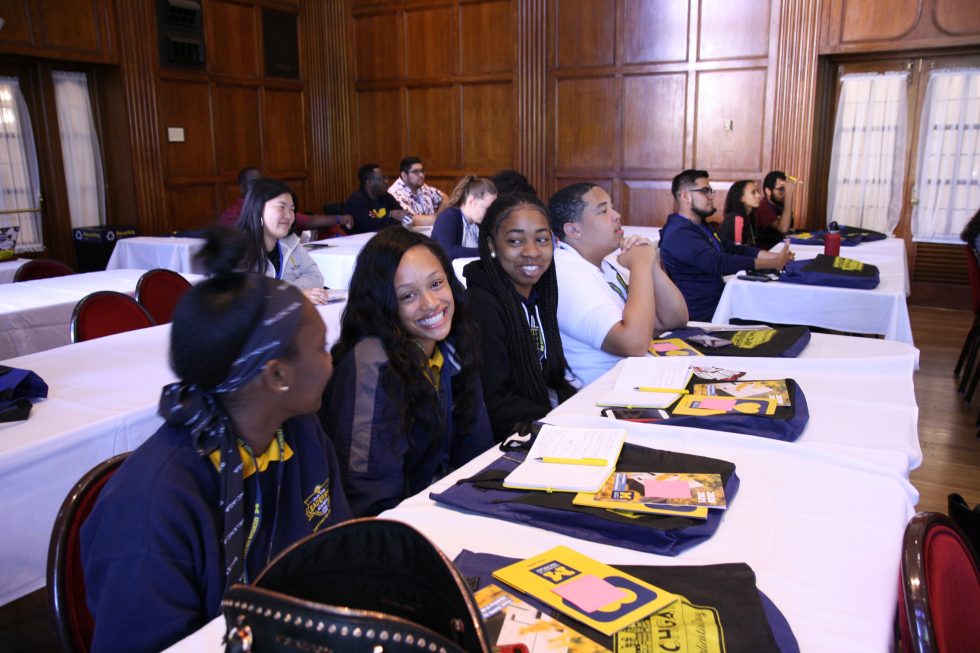 During the event, students listened to a presentation and engaged in a Q&A with representatives from the Office of Undergraduate Admissions, learned how to effectively share their life stories, attended a college application essay workshop with the Sweetland Center for Writing, and spent time working on their college application essays. 
Patrick Mullen-Coyoy, the program coordinator for MCAC, said the event gives students valuable time to work on their applications and an understanding of U-M resources.
"(The high school students) turned in a very hefty registration packet in order to be able to come here so it's just making sure that the students who have that level of engagement, who have that level of desire to pursue a college education, have the chance to get access to some of these resources or training or the work time," Mullen-Coyoy said.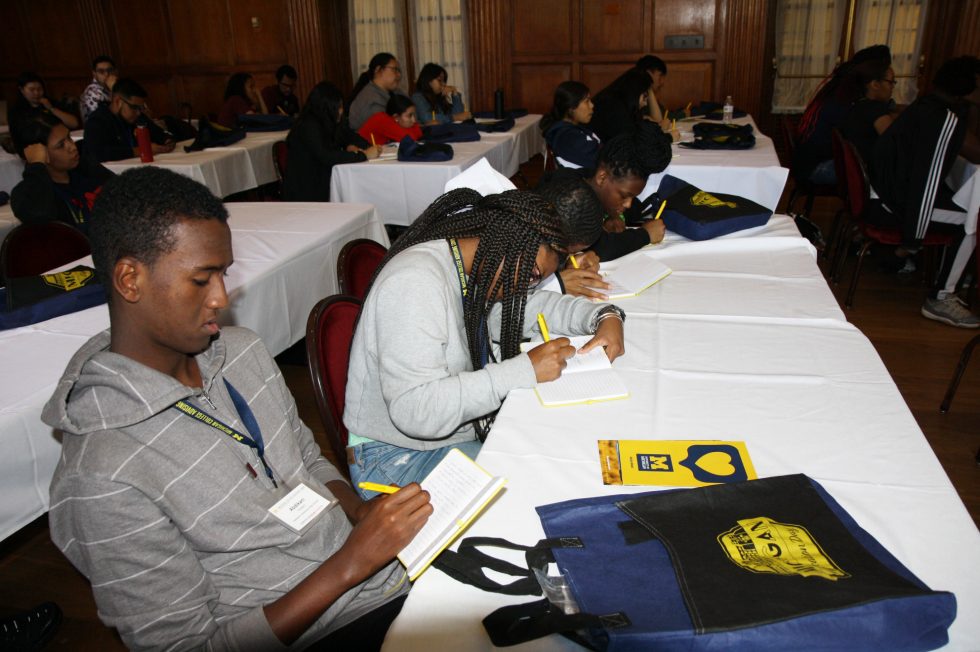 Meanwhile, CEO Senior Program Manager Sheri Samaha said Michigan Application Day gives MCAC advisors an opportunity to bond with their students. Bringing high schoolers to campus also has a long-term impact on students' self-confidence, she said.
"The nice sweet spot is they're on campus," Samaha said. "Now they're feeling it, they're experiencing it. Now it's 'I could be here, I belong here.'"
Jackson High School senior Aniya Caldwell attended Michigan Application Day and said the visit provided some relief during the intense process of applying to college. The 17-year-old said she hopes to pursue a pre-med track in college and obtain two minors in business marketing and fashion. Eventually, she wants to be an emergency room doctor with her own fashion line.
"It's kind of stressful, the college process," Caldwell said. "So coming here, it's relieving having so much help and people that actually are there for you and care about you getting into the university you want to get into."
For more information about Michigan College Advising Corps, visit ceo.umich.edu/project/michigan-college-advising-corps-mcac/.