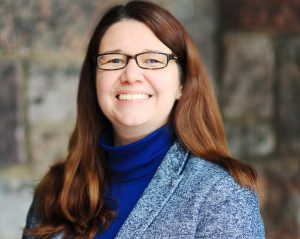 The Center for Educational Outreach (CEO) welcomes Dr. Kim Lijana as its new associate director. Dr. Lijana officially began her new role on March 1, 2017.
"We are excited to have Dr. Lijana join CEO's team," says Dr. William Collins, CEO's executive director. "Her scholarship and leadership experience align perfectly with CEO's mission to enhance outreach at the University of Michigan by supporting faculty, staff and student groups in developing and implementing outreach programs. Dr. Lijana's commitment to increasing opportunities and improving educational outcomes for underrepresented students will be of particular importance to CEO's efforts to increase college readiness across the state. We look forward to Kim's contributions as CEO continues its work to encourage academic excellence and to promote a college-going culture in under-resourced schools."
Dr. Lijana's background uniquely positions her to assume this role. She received her PhD from the University of Michigan's Center for the Study of Higher and Postsecondary Education and comes to CEO after launching and leading the Achievement Network (ANet) in Detroit. ANet is a mission-driven education non-profit that partners with schools in underserved communities to accelerate student learning. With her leadership, ANet Detroit more than tripled the number of schools and students it serves and partner schools outpaced non-partners in Michigan. Before pursuing her doctorate, Dr. Lijana worked in urban education as a high school English teacher in Washington, D.C. Public Schools and as a college counselor at a Washington, D.C., Public Charter High School.
She is a coauthor of two books, Left Behind: Urban High Schools and the Failure of Market Reform and Using Action Inquiry in Engaged Research: A Professional Guide. Her research interests center on issues of educational equity, with a focus on college preparation, access, and success for students who represent the first generation in their family to go to college.
Dr. Lijana is excited to support collaboration and innovation that strengthens outreach practices across the U-M campus at CEO. She shared:
"CEO is uniquely positioned within U-M's Office of Diversity, Equity and Inclusion to develop the university's outreach capacity and promote collaboration and coordination of campus-wide outreach efforts. I'm looking forward to building relationships across campus in order to leverage the vast resources of the university to engage youth in ways that increase postsecondary access and success for students and communities in Michigan."