Join us on October 29, 2019, for CEO's
Faculty
Forum
 in partnership with Wolverine Pathways. The Forum will provide an update on the Wolverine Pathways program and share examples of their powerful collaborations across campus with faculty and other partners.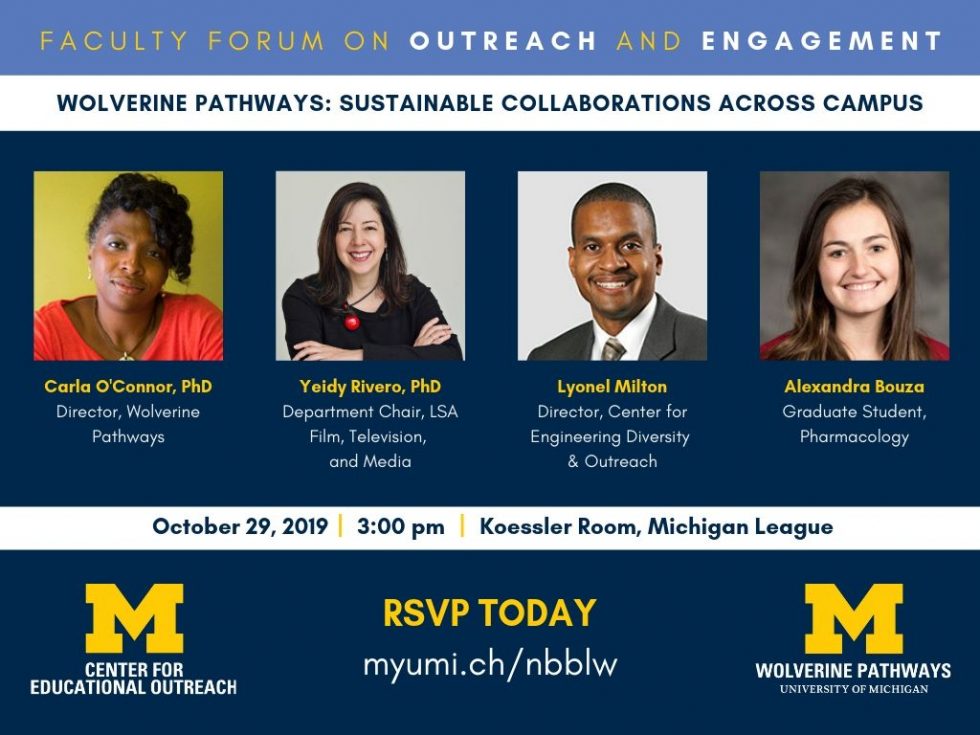 This is a great opportunity to hear from Carla O'Connor, Ph.D., Director of Wolverine Pathways, Yeidy Rivero, Ph.D., Professor and Chair of FTVM, Lyonel Milton, Director of Center for Engineering Diversity Outreach, and Alexandra Bouza, a graduate student from the College of Pharmacology.
RSVP Today
!
October 29, 2019
3:00 – 5:00 PM
Koessler Room, Michigan League
We look forward to seeing you then!