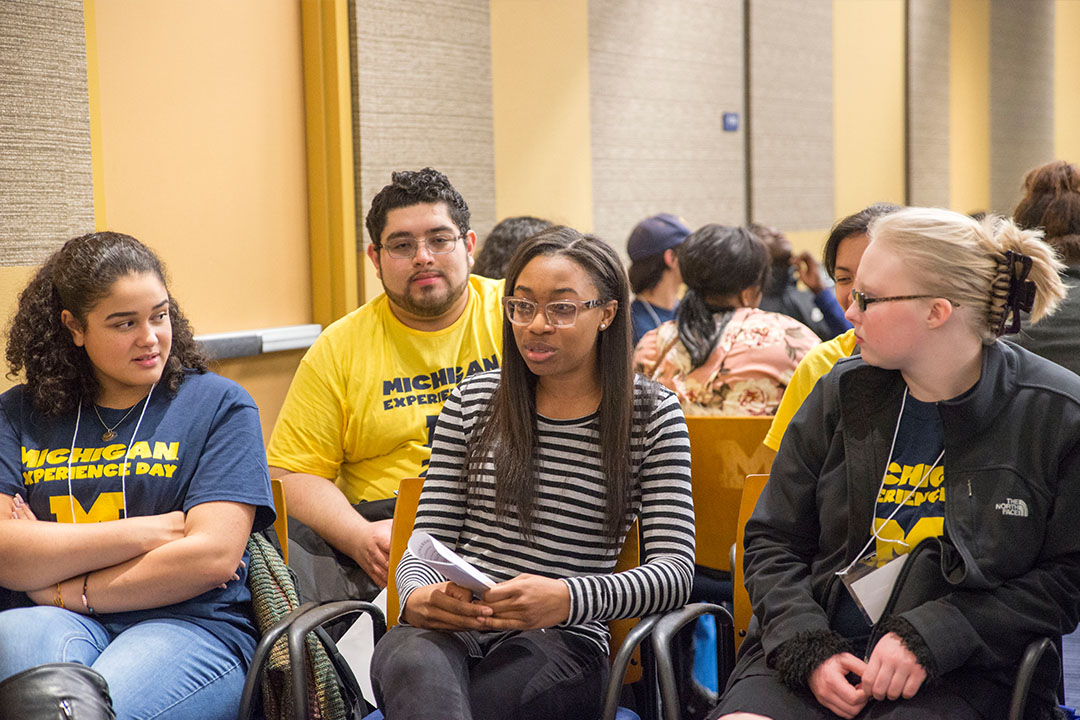 High school students from across the state of Michigan visited the University of Michigan on February 15 as part of Michigan Experience Day, an event organized by the Michigan College Advising Corps (MCAC) at the Center for Educational Outreach. With an opportunity to learn about college life and experience the U-M campus first hand, high achieving juniors from underserved high schools are exposed to the college application process, able to attend mock lectures, visit a dining hall, see a performance, and interact with current students, faculty and staff.
 This year's Michigan Experience Day participants included:
Once on campus, high school students were given the opportunity to select and attend a mock lecture in a variety of disciplines, including nursing, african-american studies, business, engineering, social science and natural science. This immersive educational experience resonated with attendees, as they were exposed to the everyday college experiences of a U-M student. One Michigan Experience Day participant, said, "the mock lecture really opened my eyes. I learned that just being curious makes me a scientist."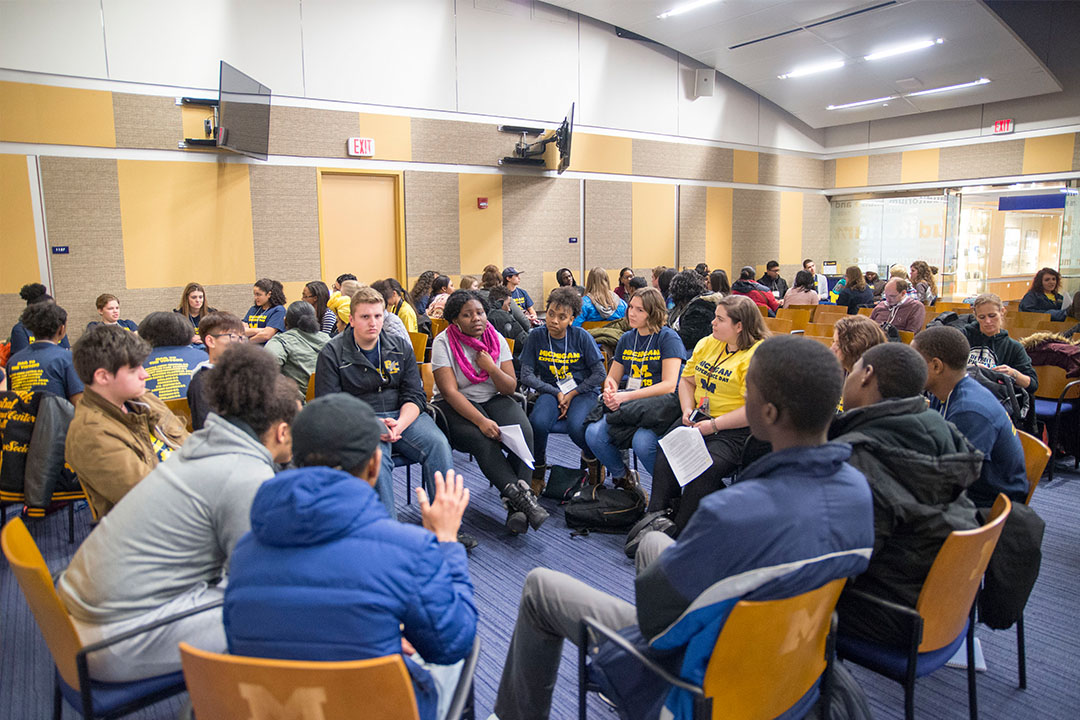 One of the most crucial aspects of this experience for participants is the amount of support provided by U-M faculty, staff, and students. Another high school student said, "the professor told us that they actually wanted to see us succeed and that they're here for us." For students who come from high schools that may not constantly provide the support they need to pursue higher education, this immersion shows that there are resources available to help them succeed. A student from Jackson High School reflected, "the staff made me feel welcome and appreciated. They want you to succeed. I've been to a couple of different colleges, and I've never really felt that connectedness before."
Current U-M students joined the participants for round-table discussions about life at the university, sharing their own experiences and answering any questions. These conversations allowed the students to see how attending university can impact their lives, especially when receiving advice from students who were previously in their shoes. Through these experiences, high school students are encouraged to pursue their passions at higher education institutions, such as the University of Michigan.