by Terrence Kosdrosky and CEO Staff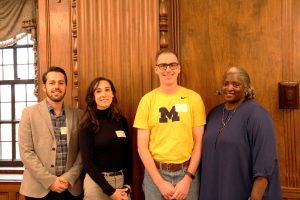 Four professors, four projects, four different goals. But a common thread ties them all together: each employed campus resources that helped make their DEI-focused public engagement projects a success.
The four professors shared their experiences at the Center For Educational Outreach(CEO) Faculty Forum on Outreach and Engagement on Nov. 28, which focused on the intersection of public engagement and DEI. Their enthusiasm for the projects leaped from the discussion, with all saying how taking that extra step enriched their research and teaching.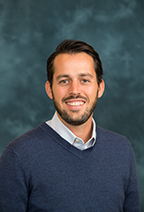 "It's a more meaningful class to teach when I execute a vision and know it's helping folks in my community and southeast Michigan," said Paul Fleming, assistant professor in the School of Public Health. "So it's more motivating to do the work."
Fleming worked with the Edward Ginsberg Center to transform how he taught a required course on program development in health education. When he first taught the class, students worked on hypothetical health issues, with hypothetical community partners and programs.
With the help of the Ginsberg Center, he created a new format where students worked with real community organizations and wrote a proposal for a Michigan Health Endowment Fund grant. Students worked in groups with 18 different organizations, all of which identified a specific need for the students to address.
Fleming implemented DEI issues into the course by offering opportunities for students to talk about issues of identity and to reflect on the power dynamics they saw while working within communities. Students came away with real-world experience, a deeper understanding of how programs develop, and knowledge of communities in the area. The Ginsberg Center helped prepare both Fleming and the students to work effectively with community partners.
"I couldn't have done what I did without their help," he said. "A one- or two-hour meeting saved me hours and hours of planning. And they're the cheerleader you need to tackle something new like this."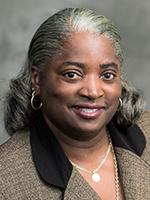 Ketra Armstrong, a professor in the School of Kinesiology, worked with the Office of Academic Innovation to create a Teach-Out on a hot-button topic: Free Speech in Sport.
A Teach-Out is a free, online event that allows participants to learn about important topics from diverse U-M experts, enabling interaction and engagement.
For example, take the debate over NFL players kneeling during the national anthem to bring attention to racial disparities. Armstrong explained that it is part of a long history of athletes using their platform to call attention to social issues.
Armstrong talked to veterans, student-athletes, fans, historians, and others about their perceptions of the issue, helping to frame it for the Teach-Out. She asked questions: What is free speech from a legal standpoint? How do fans respond? What do veterans feel when they see people kneeling? When and where is protest acceptable? What do athletes think about expressing themselves? What responsibilities do team owners have?
She said the Teach-Out "gave me a worldwide classroom. It informed my teaching and informed my research. There were outreach and engagement with stakeholders and ideologies I would never have had access to."
Academic Innovation handled all the technical aspects and helped prepare her for presentations and engagement.
"One of the best things about education is that you can change the world one mind at a time," she said. "It allowed me to touch some minds."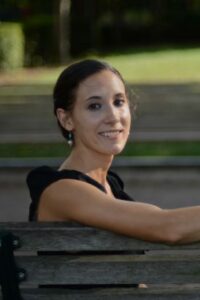 Political science professor Mara Ostfeld studies race, media, and political attitudes. She noticed that while the number of eligible Latinx voters in the U.S. has increased, the number who vote has stayed flat. She wanted to incorporate researching this phenomenon into a class and reached out to Community Engaged Academic Learning (CEAL) at LSA.
"They helped me transform my passions into something that was pedagogically useful," she said.
The course researched the history of political engagement in Latinx communities, and had students canvass door to door in southwest Detroit and Lansing to ask residents about their views on voting.
It can be a sensitive topic, which is why working with CEAL was critical, Ostfeld said. CEAL already knew all the community organizations in the area and identified which ones were able to work with students and faculty.
"Think about the ethics of engaging with communities we are not from — the ethics of learning across differences in a way that's not exploitative," she said. "How can we do this in a way that we can learn from and in a way that imparts value?"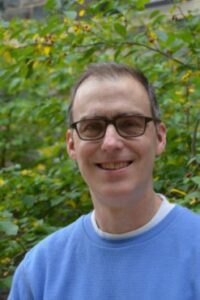 The Faculty Forum's final speaker was John Montgomery, who joined CEO's Wolverine Express — which takes U-M faculty and staff to under-resourced schools across the state — on a visit to a Detroit high school. Montgomery, a professor of chemistry who heads the Montgomery Group, has a passion for getting kids interested in the STEM fields and enjoys working with his own students to get that message across. Montgomery talked about his experience with Wolverine Express and how that experience led him to create rich relationships with high schools in the community.
Partnering with LSA's Comprehensive Studies Program, which specializes in outreach to undergraduate students from diverse areas, Montgomery found chemistry students interested in improving engagement with Michigan high schools.
One of his students who graduated from John Glenn High School in Westland joined him on a trip back to her high school chemistry classroom. Together they discussed the path from that classroom to U-M and how to succeed at a large university. Also discussed was how to fit in at a large university, how to navigate the financial aid process, and how to connect with people on campus.
Montgomery focuses on increasing his outreach as well as enhancing his relationship with his students. "Outreach isn't this separate thing I do," he said. "It's an integral part of what I do in my lab and in the classroom."  
He has also participated in the Michigan State Science Festival, talking about the role of chemistry and society.
Learn more about John Montgomery and the other Faculty Forum speakers in the video recording of each speaker and their slides.