By Marissa Taylor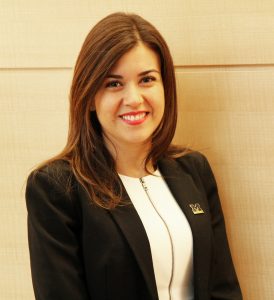 We are proud to announce Catalina Concha-Ormsby as the new Associate Director of the Center for Educational Outreach.
Her areas of responsibility include building faculty, staff and student capacity in educational outreach efforts, leading faculty initiatives to support and strengthen educational outreach, and advancing CEO's ongoing partnerships and new collaborations across campus.  Most recently, she served as the Managing Director of the National Forum focusing on research activities related to access to higher education for undocumented students, and co-directing the New Leadership Academy. She also serves as a lecturer at the School of Social Work where she teaches a mini-course on dialogue, diversity and social justice. During her 17 years of experience at the University of Michigan, she has held leadership roles in various units such as UROP, the NCID, and ISR. As a first generation student, she is passionate about serving underrepresented students and providing them with tools and resources to maximize their potential while learning skills necessary for navigating their academic and social environments. She is the co-founder and chair of the Professional Latinx at UM Alliance (PLUMA), and serves as the advisor for the Latinx student organization La Casa. She works closely with first generation and undocumented students on campus and from community colleges.
She received a master's degree from the University of Michigan Ford School of Public Policy and completed her bachelor's degree with honors at Eastern Michigan University's Business School.